Regular price
Sale price
$27.00
Unit price
per
Sale
Sold out
Replacement PCM pack for the EZCooldown Cool Collar. Please note that this does not include the sleeve that the pack goes in. If you wish to purchase the full EZCooldown Cool Collar, please click here.
Small

Will fit anyone with a neck circumference up to 45cm (17.7")

Large

Will fit anyone with a neck circumference greater than 45cm (17.7")
Share
View full details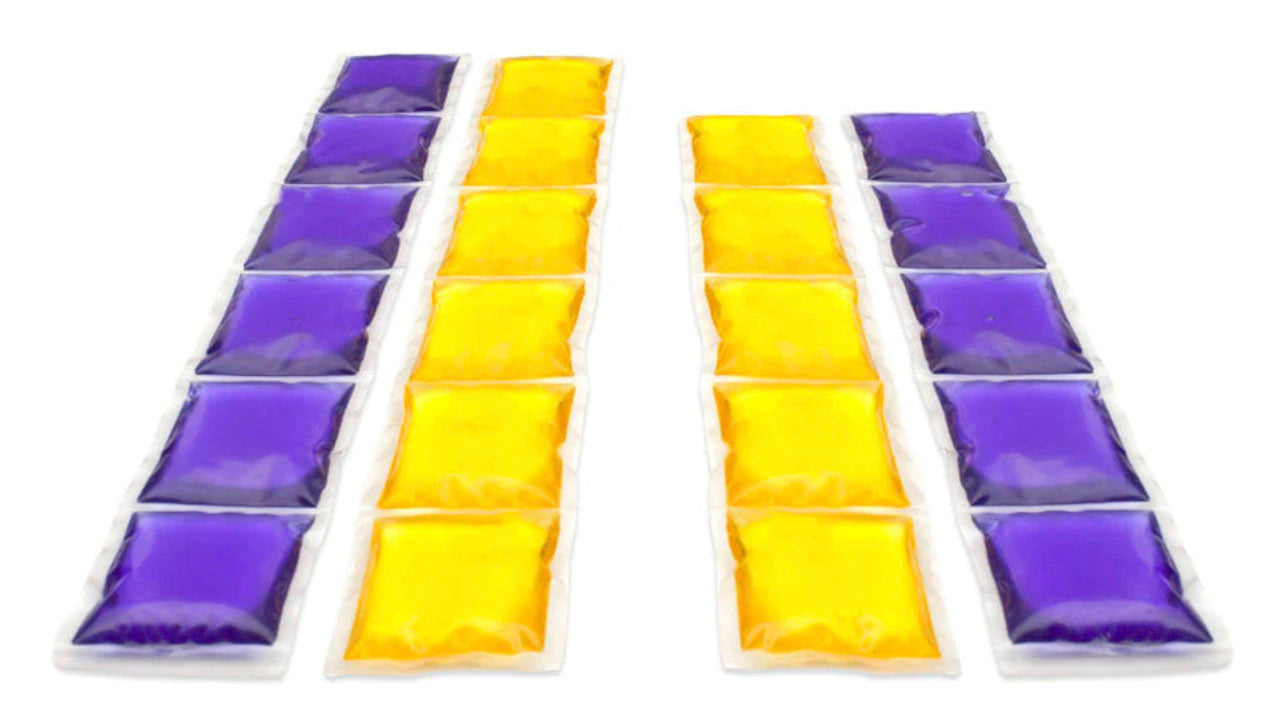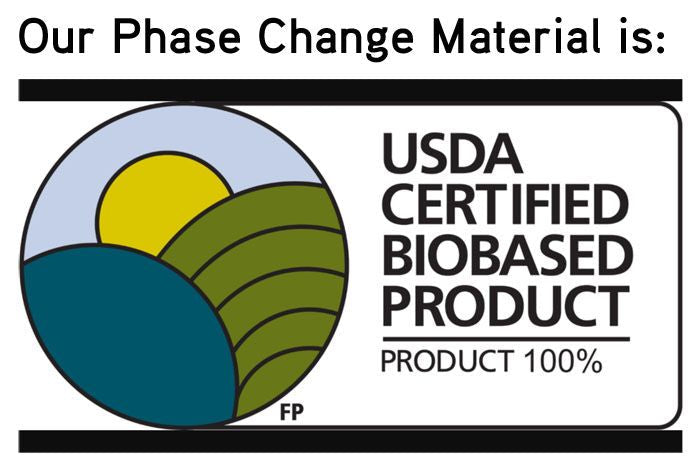 Phase Change Material (PCM) Cooling Packs
Choosing a PCM Temperature
When you need maximum cooling for a short amount of time, choose the blue 15°C (59°F) PCM packs.
When you prefer longevity over absolute cooling ability, go for the yellow 21°C (70°F) PCM packs.
Next to these standard temperatures, we manufacture PCM inserts in other temperatures on request, ranging from 6.5°C (43°F) to 29°C (84°F). Please contact us for details.
Choosing a PCM Configuration
As well as different temperatures, we offer PCM packs in two different configurations:
The 8-cell packs are thin and flexible. They'll fit under virtually any costume but offer less cooling longevity compared to the 4-cell packs.
The 4-cell packs contain approximately 35% more PCM so they'll keep you cool for longer.
They're a bit thicker though, so they're less suitable under skin tight costumes.
How PCM cooling vests work video
About our PCM Cooling Packs
Our PCM packs use a revolutionary and unique biobased phase change technology to keep you comfortably cool. These packs can be worn directly on the skin without risking frostbite, tissue damage or discomfort.
Made in The Netherlands.

EZ Cooldown PCM packs can be quickly activated in your refrigerator or freezer. 
It's best to not stack the packs as it will extend their activation time. 
The inserts can also be activated in ice water
Our PCM is USDA certified and REACH complient. Our biobased PCM is non-toxic, low-flammable, durable, reuseable, and 20% lighter than water.
EZCooldown PCM packs are designed and produced in the EU.